New breakthrough! The shock-absorbing container laboratory breaks through a technical bottleneck
Qingdao Decent Group successfully delivered the containerized sample preparation lab customized by Bureau Veritas and passed the inspection and acceptance.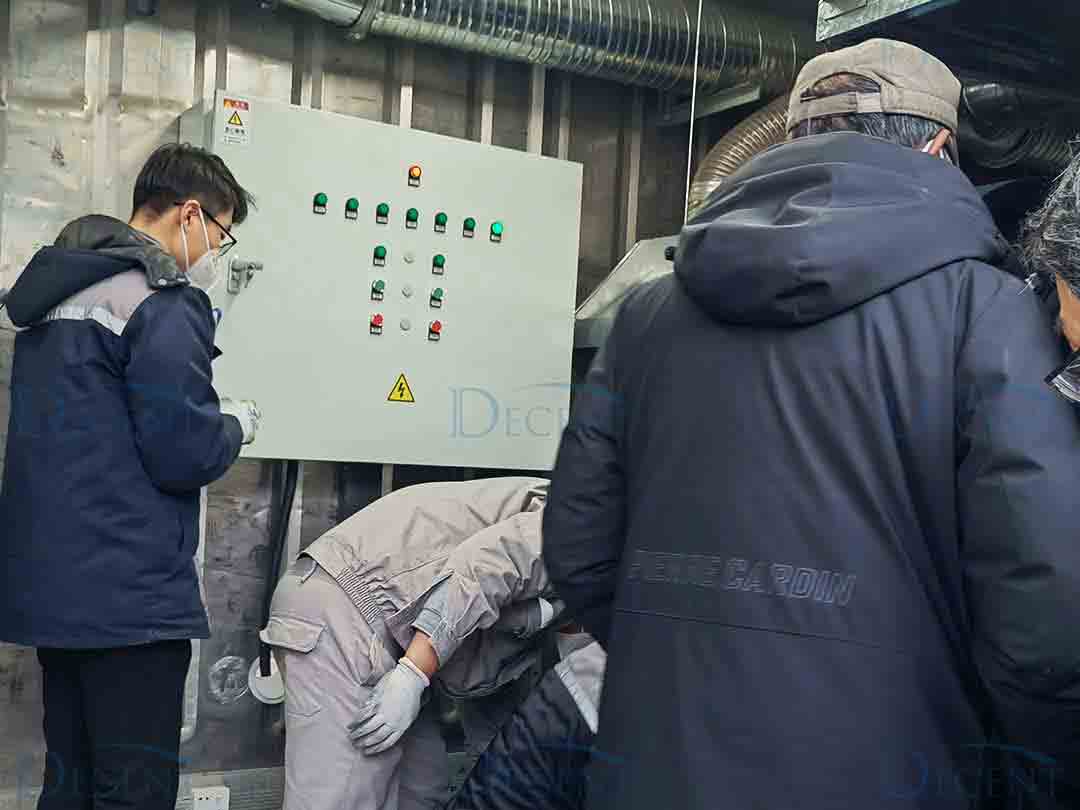 On January 10, 2023, Qingdao Decent Group successfully delivered the container-type sample preparation laboratory customized by Bureau Veritas China Commodity Service Department at the Yangtze River Estuary Wharf, and successfully passed the customer's inspection and acceptance.
This containerized sample preparation laboratory is mainly used for drying, crushing, grinding and screening of mineral materials for the next step of laboratory testing.
Overcome technical difficulties and solve customer pain points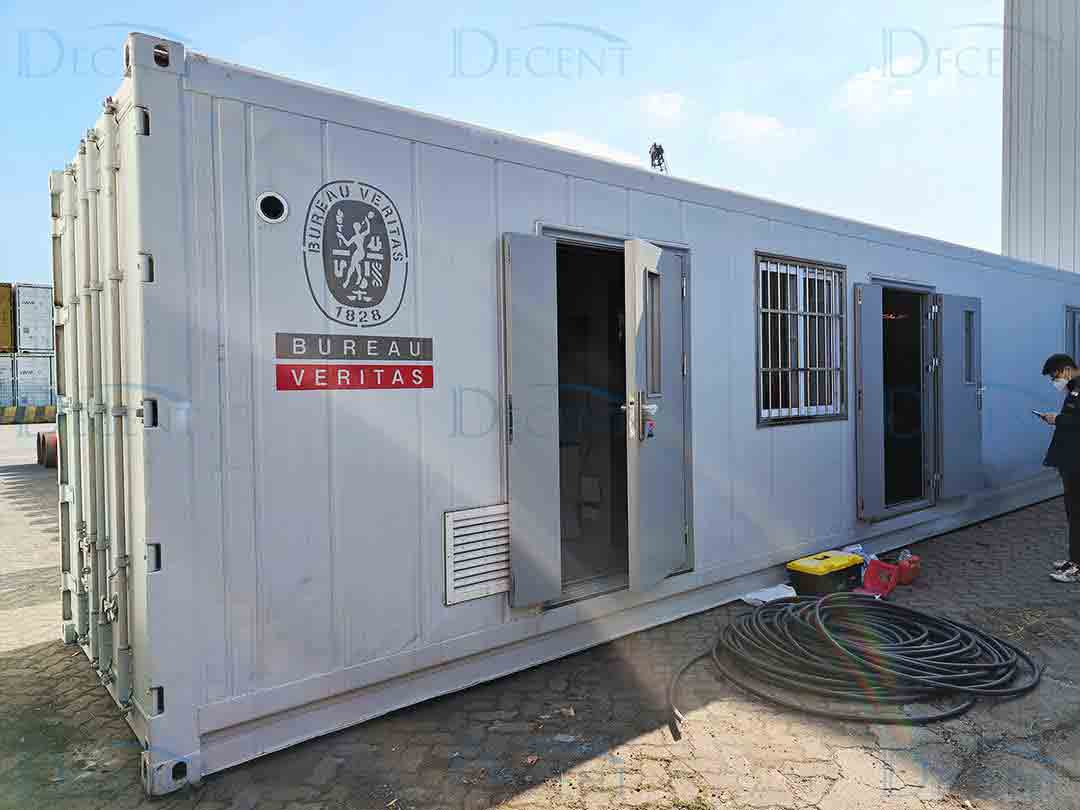 In order to meet the number and efficiency of sample processing, according to customer requirements, this containerized sample preparation laboratory is equipped with a medium-sized industrial jaw crusher: net weight 2.5 tons, maximum feed particle size 210mm, maximum sample processing capacity 20 tons/ Hour. However, the eccentric vibration generated during the operation of the heavy-duty jaw crusher will drive the entire container to shake at the same time, causing great safety hazards to other equipment and operators.
Before cooperating with Qingdao Decent Group, when other suppliers of the customer dealt with this problem, they adopted the method of cutting off the floor where the jaw crusher was installed in the container as a whole, and then fixed the jaw crusher through the opening formed after the removal of the container floor On site ground instead of container floor. Although this method can solve the resonance and shaking problems of the container laboratory caused by jaw breaking, it also makes the container laboratory completely lose the characteristics of transportability, quick installation and use, and the unique functions and advantages of the container laboratory are completely castrated and abandoned up.
In order to meet the customer's quantity and efficiency of sample processing, and to retain the advantages of the high mobility of the container laboratory itself, the convenience of rapid installation and use, our R&D team has innovated Research and development, repeated testing and continuous optimization, through a set of innovatively designed shock absorption solutions, completely and perfectly solved the resonance problem of the medium and heavy jaw crushers on the entire container laboratory, not only completely and perfectly solved the customer's long-term The difficulties and pain points that have existed since then have also achieved another major innovation in the products of Qingdao Decent Group Container Laboratory.
Every innovation and breakthrough is the result of the active exploration and innovation of Qingdao Decent Group, which also enables DECENT laboratory technology to better provide the whole industry chain solution for the domestic and foreign mineral laboratory industry.