Qingdao Decent Group achieved great success at the 36th Mining Conference
Qingdao, China - September 30, 2023 - Qingdao Decent Group, a leading provider of mineral laboratory solutions, proudly announces its successful participation in the 36th Mining Convention held in Peru from September 25th to 29th, 2023. The event, which took place in Arequipa, Peru, was a resounding success for our company, showcasing our commitment to innovation and excellence in the mining industry.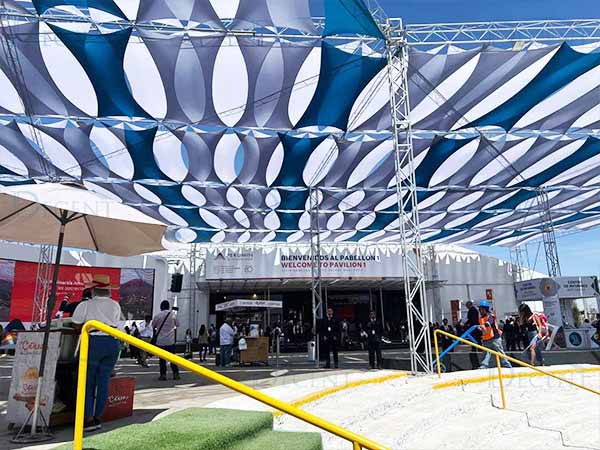 Booth No. 777: A Hub of Activity
Qingdao Decent Group's booth, No. 777, stood as a beacon of innovation and expertise throughout the convention. Visitors were greeted with a warm welcome as they explored the comprehensive range of mineral laboratory solutions offered by the company.
Customers and industry experts from around the world flocked to Booth No. 777, where they had the opportunity to engage with Qingdao Decent Group's team of professionals. The booth served as a dynamic platform for knowledge exchange, networking, and exploring cutting-edge solutions.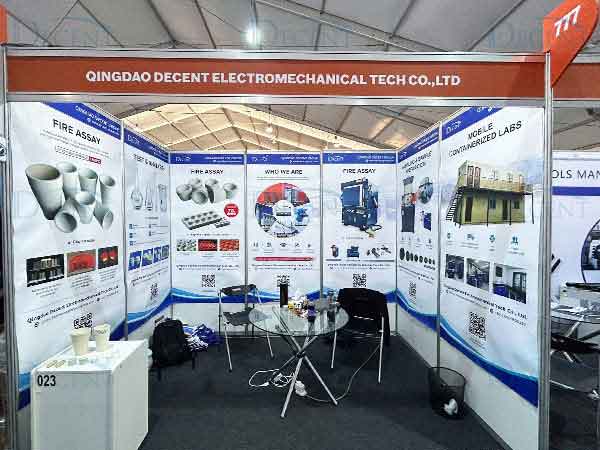 Achieving Great Results
The 36th Mining Convention proved to be a milestone event for Qingdao Decent Group, and the company achieved remarkable results during its participation. Visitors were captivated by the company's dedication to excellence and its unwavering commitment to advancing the mining industry.
Throughout the convention, Qingdao Decent Group showcased its expertise in providing turnkey solutions for mineral laboratories. This comprehensive approach encompasses a wide range of services and products, designed to meet the diverse needs of the mining sector.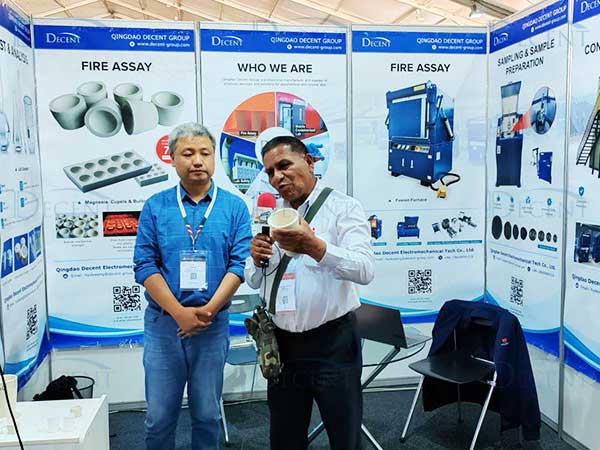 Building Strong Connections
In addition to the bustling convention floor, Qingdao Decent Group took the opportunity to visit the biggest mining company in Peru, where they received a warm and gracious reception. This visit fostered strong connections and highlighted the company's dedication to building meaningful partnerships in the mining industry.
The interactions and discussions held during the convention and the visit have further solidified Qingdao Decent Group's position as a trusted and innovative player in the global mining community.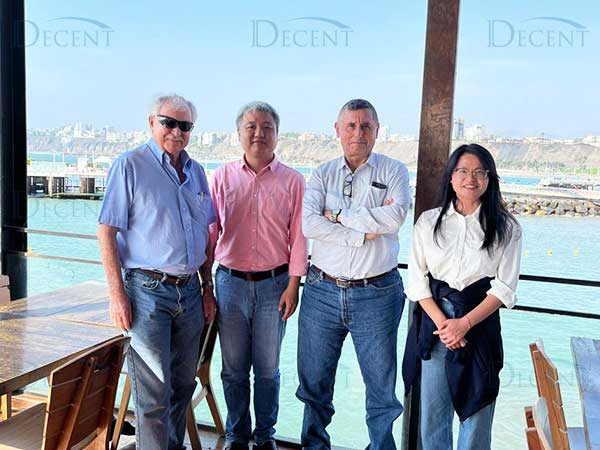 A Commitment to Innovation
Qingdao Decent Group's success at the 36th Mining Convention is a testament to its unwavering commitment to innovation, excellence, and customer satisfaction. The company continues to push the boundaries of what's possible in mineral laboratory solutions, contributing to the advancement of the mining industry on a global scale.
About Qingdao Decent Group
Qingdao Decent Group is a renowned leader in providing mineral laboratory solutions. With a history of innovation spanning decades, the company has earned a reputation for excellence, reliability, and customer-centric solutions. Qingdao Decent Group's comprehensive range of services includes equipment, technology, and expertise tailored to meet the unique requirements of mineral laboratories worldwide.
Contact Information
Qingdao Decent Group
Email: hydewang@decent-group.com
Phone: +86-18669806318