Marslabtech Co., Participates in the 25th China International Mining Conference
Qingdao Decent Group's Marslabtech Shines at China Mining Conference
October 28, 2023 - The 25th China Mining Conference and Expo 2023, themed "Driving Innovation for High-Quality Mining Development," concluded with great success at the Meijiang Convention and Exhibition Center in Tianjin, following three days of remarkable insights and connections.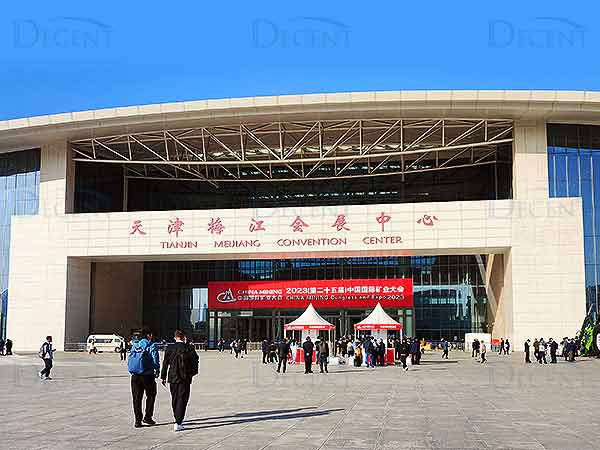 Marslabtech Laboratory Technology, a subsidiary of Qingdao Decent Group, extends its sincere gratitude to all those who visited and shared their expertise at their exhibition booth. The company also expresses its deep appreciation for the trust and support received from valued customers.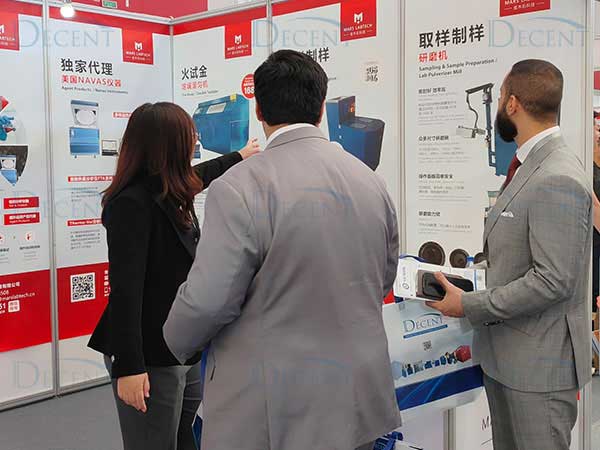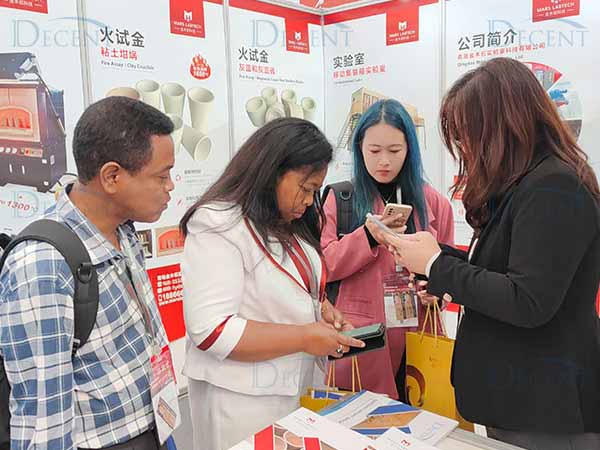 Despite the brevity of the exhibition, the Marslabtech team's unwavering enthusiasm shone brightly. Each team member is dedicated to serving customers with professionalism, authenticity, and boundless enthusiasm. They eagerly anticipate the opportunity to meet with you again.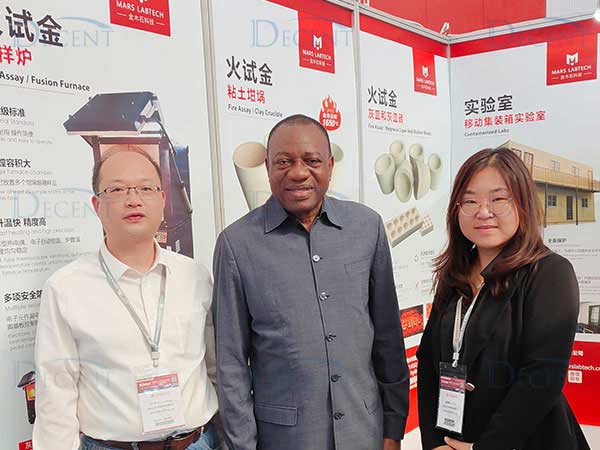 The conference, featuring an array of events including an opening ceremony, high-level forums, specialized sessions, and promotional activities, was centered on vital aspects of both domestic and international mining development. It underscored critical topics such as mineral supply and demand, mining capital markets, mining safety, and sustainability. The conference provided an international stage for participating nations, organizations, and companies to engage in dynamic market discussions, enhance collaboration, and forge connections.
Dignitaries including mining ministers and resident diplomats from over 10 countries, such as Ghana, Suriname, Nigeria, Ethiopia, Bolivia, Zimbabwe, and Cuba, graced the conference with their presence. Moreover, more than 200 experts, scholars, and corporate leaders from across the globe delivered thought-provoking speeches during the forum sessions.
Marslabtech Laboratory Technology's active participation at the China Mining Conference and Expo 2023 underscores its commitment to remain at the forefront of the mining industry. The company is dedicated to providing innovative mining solutions and exceptional service to its cherished clients.
Qingdao Decent Group, a distinguished Chinese high-tech enterprise, specializes in offering comprehensive lab equipment, services, and solutions for mineral laboratories. Their services encompass design and research, equipment and consumables manufacturing, procurement, as well as training in testing and analysis processes. With their wealth of professional knowledge, extensive experience, strong in-house production capabilities, and a reliable supply chain, they deliver not only products but also a commitment to excellence.