DECENT Successfully Delivered Multiple Gas Online Detection Systems
Qingdao Mars Labtech, a subsidiary of Decent Group, made a brilliant achievement
Exciting news: Qingdao Mars Labtech Co., Ltd, a subsidiary of Qingdao Decent Group, provided a specialized set of multi-group gas online detection equipment for a renowned laboratory of Shandong University. Tailor-made to meet the specific needs of university laboratories, the device provides the foundation for the precise data required for research results. This multi-group gas online detection system is the first in China and is in the leading position in the world. It can accurately measure the gas content produced by furnace combustion at different flue gas temperatures (0-300 degree Celsius), provide accurate data support for specific research projects in university laboratories, and actively promote the rapid progress of academic research.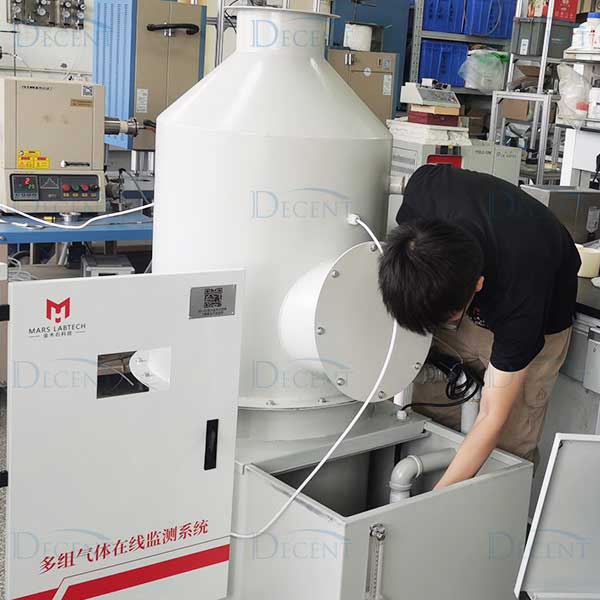 Our company's engineers and technicians worked intensively on site for several days to install and debug the equipment, successfully passed the customer's acceptance, and won high praise and recognition from customers. Dr. Yang Jincheng, a doctoral supervisor in the laboratory of the school, said: "Mars Labtech's multi-group gas online monitoring system just filled the gap in our experimental project and made the project progress more smoothly."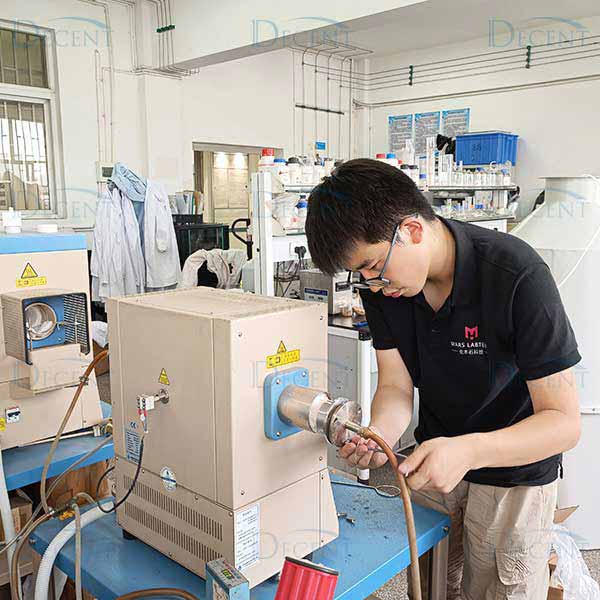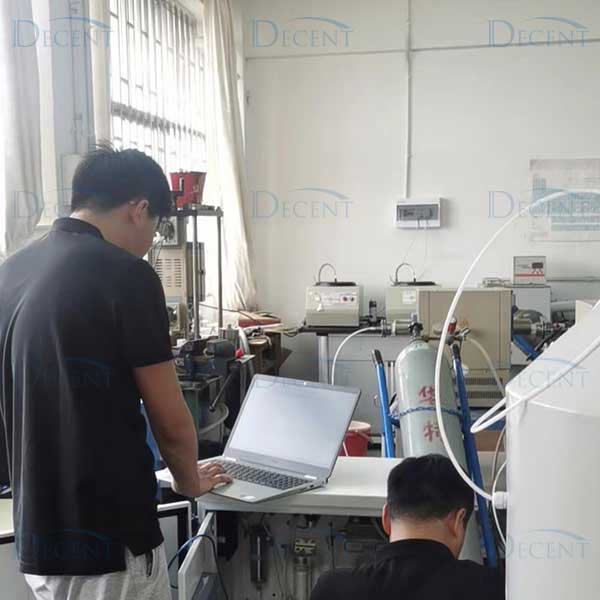 Qingdao Decent Group is a high-tech enterprise focusing on providing services and solutions for mineral laboratories. As a leading supplier of laboratory technology, equipment and consumables, our core business is to provide customers with one-stop solutions, covering the whole process from sample preparation to fire assay to testing and inspection. We are proud of our mobile container laboratory, which can provide customers with better solutions and customized services, and create maximum value for global mining and laboratory customers.
With our excellent technical strength and innovative ability, we have won many honors and domestic and foreign partners. With a strong R&D team and manufacturing capabilities, we are able to strictly control product quality, cost and delivery time. We are not only committed to creating value for customers, but also pay attention to fulfilling social responsibilities and actively giving back to the society. As a responsible enterprise, we adhere to green development, aim at zero carbon emissions, and contribute to the realization of a sustainable society. Through continuous innovation, cooperation and sustainable development, we continue to improve our own strength, promote green technology innovation and green industry development, provide customers with better products and solutions, and achieve mutual success.